eCreations is the Best Website Development Agency for Musicians
Touting that we offer the best websites for musicians is no small claim. We understand that many other agencies may tell you the same thing; and while we're certainly proud of what we do, we prefer to let our work speak for itself.
Just like you once were, we're trying to break-in to the music industry. When you work with eCreations, you receive our professional approach that has, over the past 24 years, made our clients millions. We understand the multi-faceted business of artists – from music to tour dates to merch; we have your back and we have customized solutions to offer that keep more revenue in your pocket.

In the past year alone, four independent media companies (Clutch, Manifest, Upcity and Expertise) have hand-selected eCreations as "Best in Phoenix".
Since WordPress and WooCommerce are fully customizable platforms, we leverage the features of both of them to create immersive user experiences for website visitors and we convert them into purchasers.
We offer websites for musicians and are the best website development agency for musicians.
WordPress & WooCommerce for Musicians
A Perfect Blend of Form & Function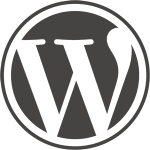 Your website should be as unique as your music! Stop settling for canned solutions.
WordPress isn't the only CMS out there that creates interactive websites with dynamic content.  Drupal and Joomla are a couple of others that are popular, but after comparison, we think WordPress, packed with features out of the box, comes out on top for being the best and most popular solution for managing your website and its content.
You're in good company! Many Fortune 500 companies, news and media outlets, many of the most popular blogs in the world, along with more than 35% of all websites use WordPress.  The New York Times, Walt Disney Company, Spotify, BBC America, UPS and Mashable are just some of the biggest names powered by WordPress.
Sell Merchandise and Keep More of the Profits!
With WooCommerce, sell your merchandise and keep more of the cash!  Unlike other platforms, WooCommerce doesn't take a piece of the action.  The money (and the data) are yours – forever!
eCreations is one of a very select few in the United States who has earned the recognition of being a Verified WooExpert.
We'll work with you and your fulfillment team to come up with the best solution to keep more of the revenue in your pocket!
Add eCommerce for your Merchandise with Limitless Possibilities
Why is eCreations a Musician's Dream Partner?
Let's call it like it is and we don't want a "piece of the action" (unless you want us to have one).
If you do a quick Google search on just about anything relating to website design or development for musicians, you'll be presented with millions of results; often times, something like Wix or BandCamp come up.  You don't have time to manage Wix or some other platform and your website should be as unique as your music. One of the reasons that makes eCreations a better choice for musicians is our need to learn and understand both you, your talents, your music and your objectives. From that point, we can leverage the power of the WordPress and WooCommerce platforms to achieve those objectives. The possibilities are endless.
Other agencies claim they're experts in developing websites for musicians, eCreations actually is one. We've been working with WordPress for nearly 15 years and WooCommerce for almost 10; and that experience has afforded us the opportunity to intimately know and understand both platforms. With the numerous plugins & extensions available, we can provide you with a customized solution that exceeds your requirements, and if available plugins don't quite fit the bill, don't worry – our expert WordPress & WooCommerce developers can create a one custom specifically for your need. 
Our Web Design & Development Process
Our process for a successful website build revolves around you.
Project Planning: We take the time to fully understand your business and your objectives. We ask a lot of questions to make sure the solutions we suggest are the best for you!
Pre-Production: From the information gathered during planning, we can focus in on the requirements, the ideas and the objectives.
Production: Whether completely custom or customized, we begin to shape your project to ensure its longevity.
Testing & QA: We go through 4 phases of testing and quality assurance before the site is deployed. Making sure we've delivered more than what was promised!
Deployment: Website launches are an exciting time at our office! All hands on deck to deploy and then test again on the production server.
Letting the World Know: Since our websites include the initial on-page search engine optimization, we verify that the search engines know about the newly launched websites. We make sure analytics are installed and tracking properly.
Support: WordPress & WooCommerce need updates. It's like making sure your car gets an oil change. This is where our WordPress and WooCommerce Care Plans come in.
Digital Marketing: Websites are not a "set it and forget it". Remember the goals we talked about? Now's the time to put your investment to work!